Costco Accident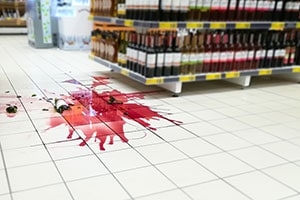 If you were seriously injured at a Broward County Costco, then you need to consult with the best Broward Costco accident attorney you can find. While it is possible to make a financial recovery for injuries caused by Costco, it will take time, patience and persistence. Costco puts on vigorous defense for nearly all personal injury claims.
At the Wolfson Law Firm, our Broward Costco accident attorneys are available to answer your questions. Our Broward personal injury lawyers are not intimidated by the financial strength of Costco. Our only goal is to make certain that our clients get full and fair compensation for their damages and injuries. Call us today at (954) 289-5954 for your free personal consultation.
Costco – History and Expansion
When it comes to wholesale super stores, Costco is always one the first names that comes to mind. These days, it is hard to remember a time when Costco was not a household name, but it still relatively new historically. It was originally founded in July 1976 and it was called Price Club in San Diego. Seven years later it was renamed Costco in Seattle Washington. Since that time, Costco has expanded its name and presence across the super store retail landscape.
Now there are more than 740 Costco warehouses in the world and has more than 214,000 employees. It is also a publicly traded company. Internationally, Costco warehouses can be found in Iceland, Canada, Mexico, Australia, Spain, Taiwan, United Kingdom, Japan, South Korea and France In Broward County, you can find Costco warehouses in Pembroke Pines, Davie, and Pompano Beach. In 2017 Costco posted the following financials:
Total Equity - over $12 billion
Revenue – more than $126 billion
Total Assets – exceeding $33 billion
Operating Income – in excess of $3.6 billion
Employees – more than 214,000
Costco Accidents in Broward County
Costco stores present many of the same potential hazards as other warehouses and supermarkets. The store layout is made up of industrial shelving that can be up to thirty feet high. Of course, this is necessary in order have the proper space for storing the bulk items that they would carry. However, merchandise stored at such heights could present a grave safety hazard should any of it come loose and potentially fall. Aside from a shelving hazard, Costco has two features which cause or contribute to slip and fall accidents in Costco.
The first is the food samples that are provided throughout every Costco every weekend. Customers are encouraged to try samples while they shop. But people make mistakes and sometimes those samples and on the floor the question becomes whether Costco cleans it up fast enough. The second feature is probably one of the more popular locations at every Costco – the food court. It is a limited item menu usually featuring pizza hot dogs and drinks. Sometimes these items and up on the floor and people get hurt. Again, the question will be whether Costco knew or should have known about the spilled soda, hotdogs, pizza or salad.
The Broward Costco accident and injury attorneys at the Wolfson Law Firm have represented clients hurt due to the negligence of Costco. Our Broward personal injury lawyers have provided representation for clients in the following capacities:
Costco food court accident attorney in Pompano Beach
Pembroke Pines Costco shopping cart accident lawyer
Costco pharmacy error attorney in Fort Lauderdale
Pembroke Pines Costco food poisoning attorney
Pompano Beach personal injury attorney for Costco gas station accidents and injuries
Pembroke Pines Costco slip and fall lawyer
Costco trip and fall lawyer in Davie
Costco negligence attorney in Pompano Beach
Davie car accident lawyer for accidents in Costco parking lots
Costco must be held accountable for any injuries and harms that Costco caused. You can make the first move to hold Costco responsible by calling (954) 289-5954 for your free consultation with the Fort Lauderdale Costco accident lawyers at the Wolfson Law Firm.